Highpower to Attend 2016 International CES in Las Vegas

SAN FRANCISCO and SHENZHEN, China, Jan. 5, 2016 /PRNewswire/ -- Highpower International, Inc. ("Highpower International" or "the Company") (NASDAQ: HPJ), a developer, manufacturer, and marketer of lithium and nickel-metal hydride (Ni-MH) rechargeable batteries, and a battery management systems and battery recycling provider, today announced that it will attend the 2016 International Consumer Electronics Show (CES) in Las Vegas on January 6-9, 2016, to showcase its battery and power management products for consumer electronics such as tablets and mobile devices, as well as energy storage and solar applications.
The Company would like to extend invitations to its valued customers, suppliers, business partners, and investors to visit the Highpower booth and speak to the management, sales and marketing, and R&D teams during the CES.
CES Event Details:
Exhibit Dates: January 6-9, 2016
Location: Las Vegas Convention Center
Highpower Booth Number: LVCC, South Halls 3-4, 30248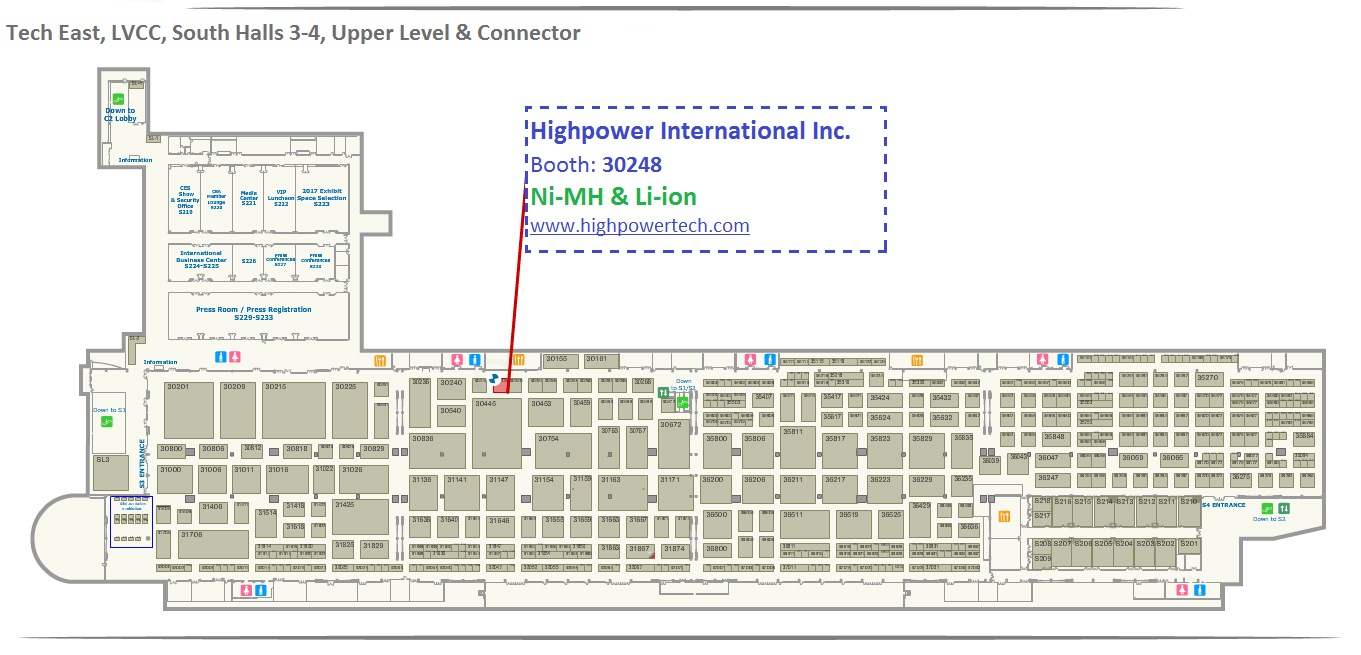 Management Comments
Mr. George Pan, Chairman and CEO of Highpower International, stated, "Highpower has exhibited at CES over the past several years, and each presentation has served as an opportunity for current and potential customers to experience our evolving capabilities. Every year we have cultivated business relationships at global events such as CES, and are pleased to continue our partnership with the show in the years to come."
About 2016 International Consumer Electronics Show (CES)
The International Consumer Electronics Show (International CES) showcases more than 3,600 exhibiting companies, including manufacturers, developers and suppliers of consumer technology hardware, content, technology delivery systems and more; a conference program with more than 200 conference sessions and more than 150K attendees from 150 countries.
About Highpower International, Inc.
Highpower International was founded in 2001 and produces high-quality Nickel-Metal Hydride (Ni-MH) and lithium-based rechargeable batteries used in a wide range of applications such as electric buses, bikes, energy storage systems, power tools, medical equipment, digital and electronic devices, personal care products, and lighting. Highpower's target customers are Fortune 500 companies, and top 10 companies in each vertical segment. With advanced manufacturing facilities located in Shenzhen, Huizhou, and Ganzhou of China, Highpower is committed to clean technology, not only in the products it makes, but also in the processes of production. The majority of Highpower International's products are distributed to worldwide markets mainly in the United States, Europe, China and Southeast Asia.