Highpower Technology will present LEV Battery at the bicycle exhibition in Germany and France

Influenced by green travel, emission reduction policy, and steady upward development of motor & battery technology, the long-term trend of applying LEV Li-ion batteries is irreversible, and the sales of LEV Li-ion batteries have maintained a growth trend. Based on the research and layout of the LEV market, Highpower Technology (stock code: 001283) has manufactured products to meet the market demand. As a professional solution provider in the field of light power batteries, we will bring our latest products and technologies, the LEV battery solutions that represent the best strength of the company to two international bicycle trade shows.
EUROBIKE 2023 Details
Exhibition Dates: June 21-23, 2023
Address: Messe Frankfurt
Highpower Technology Booth No.: Hall 9.2,E54
PRODAYS 2023 Details
Exhibition Dates: July 2-4, 2023
Address: Paris Expo Porte de Versailles
Highpower Technology Booth No.: Pavilion 6 - Location J23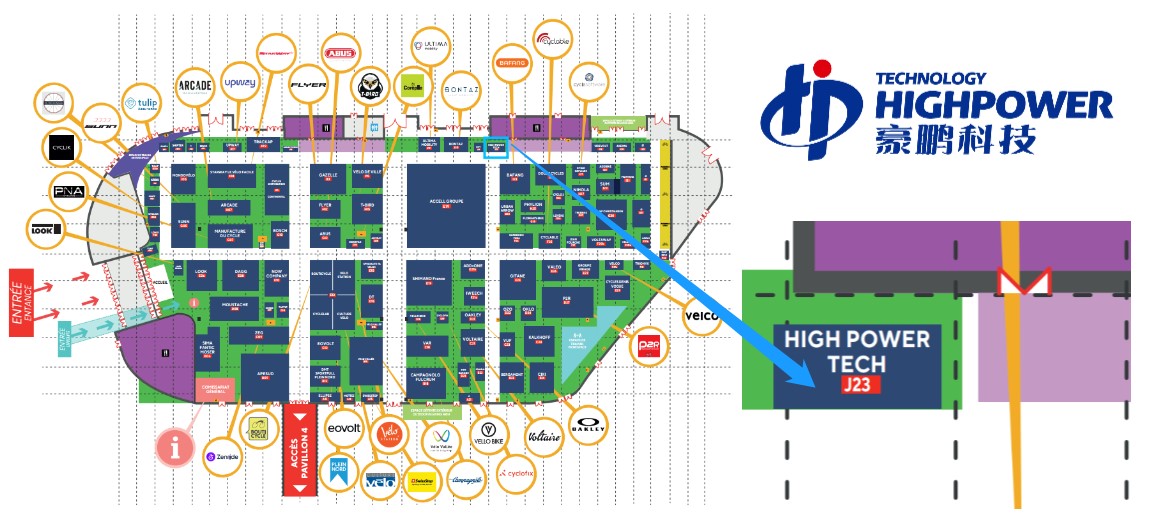 EUROBIKE, one of the world's top three bicycle shows, will be held in Frankfurt on June 21. As the most valued event for industry brands, traders, buyers, and bicyclists, there will be 2,000 exhibitors this year. EUROBIKE is also known as an international communication platform and served as a hub for bicycles and the future mobility world, it transforms the role of bicycles from leisure & sports equipment to sustainable mobility. The show plays a significant role in transforming the energy & transportation industry and advancing social change to help to set up new standards in the fields of sport, leisure, health and mobility.
The subsequent French bicycle exhibition, known as PRODAYS, will be held from July 2nd to 4th. Many famous bicycle manufacturers have signed up to exhibit, and intend to show visitors the latest models, technologies and future market trends this year.
Highpower Technology takes the market & customers as the driving force, and uses the power of experts & technology as the basis. In these 20 years, the company's independent innovation ability continues to improve and battery technology continues to refine. The performance of Highpower's LEV batteries can meet the needs of various daily scenarios. For example, it has a flexible adjustment of protection parameters, excellent high-temperature storage and waterproof performance. To meet the needs of safety, the Highpower's LEV batteries have multiple temperature protection that can better protect our end users while driving.
Highpower Technology will continue to implement "green manufacturing", promote the "green travel" of people's lives, support the "green development" of the LEV industry, and cooperate with customers to create a "Green life"!