Highpower International to Attend CES 2020

Highpower International Inc., a developer, manufacturer, and marketer of lithium ion and nickel-metal hydride (Ni-MH) rechargeable batteries, battery management systems, and a provider of battery recycling will attend the 2020 International Consumer Electronics Show (CES 2020) in Las Vegas on January 7-10, 2020. The company will showcase its latest rechargeable battery products and system solutions for high-end consumer electronic products used in smart speaker, bluetooth speaker, smart home, smart wearable devices etc. power products used in garden tools and E-bike, as well as potable power station and BMS solutions for energy storage etc.
CES Event Details:
Exhibit Dates: January 7 - 10th,2020
Location: Las Vegas Convention Center
Highpower Booth No: LVCC, South Hall 3 - 30574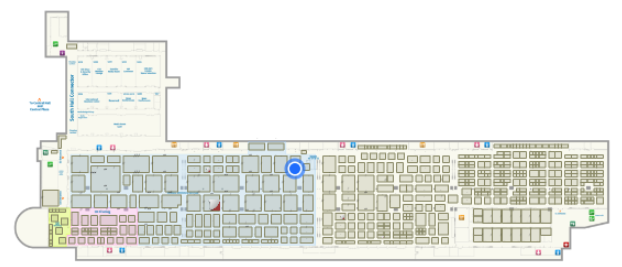 The global market for consumer electronics continues to grow by constant innovation and transformations. Artificial intelligent technology like voice assistant equipped in smart devices enriches and enlarges application scenarios like smart home, intelligent community, intelligent city, and intelligent transportation. Introduction of the 5G technology constructs a faster and wider coverage area mobile network. 5G technology has applied into 5G compatible smartphones and other smart devices, which promotes internet of things development. Market research institute Statista analyzes that consumer electronics generated US$307.5 billion in revenues worldwide in 2018, and by 2023, this is forecast to rise to US$533.9 billion.
As rapid growth of urban population and vehicles, more and more people feel uncomfortable on traffic jams and pollution problems caused by traditional fuel transportation. Smart and shared electric vehicles become increasingly important. IoT technology enriches the user experience and increase the value proposition making E-bikes even more compelling. People can find and rent an E-bike by using app. More people prefer to travel by E-bike for its convenient and environmental protection.
To achieve full functions of smart wearable devices, smart speaker, robot, smart home devices, smart energy management, etc. a reliable, safe and long lasting battery supply is one of the key factors. Highpower has dedicated to rechargeable batteries and battery management systems used in consumer electronic devices and energy storage system since 2001. To solve global customer challenges and pressures, respond rapidly to customer demand, and provide safe products and quality service, Highpower has been recognized by many international top brands as one of their major suppliers.
About CES:
CES is the world's gathering place for all those who thrive on the business of consumer technologies. It has served as the proving ground for innovators and breakthrough technologies for 50 years — the global stage where next-generation innovations are introduced to the marketplace. CES features all aspects of the industry including: bluetooth products, earphones, speakers, E-books, lightings instruments, telecommunications products and equipments, vehicle technology and other various breakthrough technologies and products. CES 2019 with 2.9 million net square feet showcases more than 4500 exhibiting companies including manufacturers, developers and suppliers of consumer technology hardware, content, technology delivery systems and more., a conference program with more than 250 conference sessions, more than 170,000 attendees from 160 countries, and 61,230 international visitors from 161 countries, regions and territories.