Highpower International to Attend SPI & ESI 2019

Highpower International, Inc. (NASDAQ: HPJ), a developer, manufacturer, and marketer of lithium-ion and nickel-metal hydride (Ni-MH) rechargeable batteries, battery management systems, and a provider of battery recycling, will attend Solar Power International & Energy Storage International 2019 (SPI &ESI) at Salt Palace Convention Center in Salt Lake City from September 24th to 26th, 2019, to showcase its energy storage modules and system solutions for portable power storage stations.
Event Details:
Exhibit Dates: September 24-26, 2019

Location: Salt Palace Convention Center
Highpower Booth No: 4037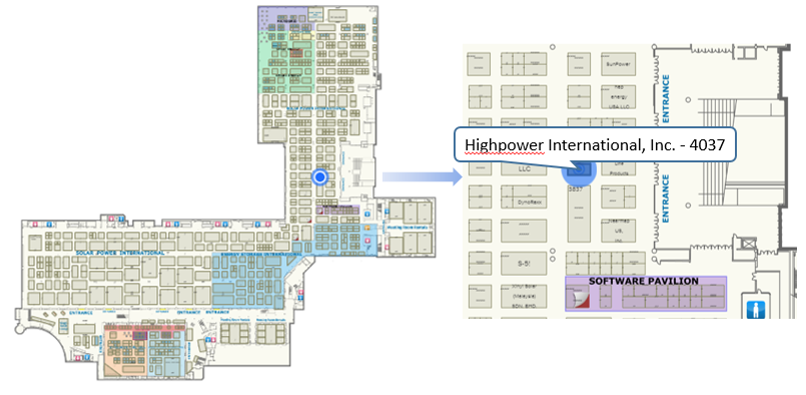 According to Taiwan market research institution IEK, global lithium-ion batteries shipments in 2018 will reach 163.35GWh, and application in stationary products amounts to 9.37GWh, which accounts for 5.73%. Global shipments of stationary lithium battery will growth to 10.99Gwh, 17.3% increasing rate compared to 2018. With improvement of lithium battery technology, the main reason for growing is lithium battery cost continuously declines. The other reason is that global construction progress of 5G base station will accelerate, and that will further stimulate the expansion of the lithium battery energy storage market. Japanese market research institution B3 Corporation forecasts that global shipments of lithium battery as standby power for communication base station will be 800MWh in 2019.
Highpower International has possessed of matured technology and management experiences researching and manufacturing portable power station for many years. Highpower International has cooperated with global top brands as well as creates its self-owned-brand portable power station. Highpower portable power stations as standby power can be used in outdoor entertainment & works, emergency rescue and household appliances. And features as following: building BMS system, efficiency charging management system, various protection functions, safety, long cycle life, no memory effect, heating-resisting, ECO, light weight, easy to carry, splash-proof, compressive strength, color display etc.
Highpower sincerely invite valued customers, suppliers, business partners, and investors to visit the booth and speak to the management, sales and marketing, and R&D teams.
About SPI & ESI
SPI sets the standard for solar events as the fastest growing and largest solar show in North America as recognized by Trade Show Executive and Trade Show News Network. Energy Storage International (ESI) is the largest storage event in North America. Solar Power International, Energy Storage International, and North America Smart Energy Week is the premier business-to-business event for professionals in the solar energy, energy storage, smart energy, hydrogen and related fields. In 2018 SPI & ESI, more than 19,000 energy industry professionals attended from over 115 countries. There were more than 700 leading manufacturers, service providers, and vendors on the expo floor and nearly 300 education sessions focused on solar, smart energy & storage.