Highpower's Dinner Party for ring out the Old Year and ring in the New Year

2009 will pass soon and the New Year is approaching, Highpower hold the New Year dinner to console our colleagues and their unremitting efforts at 19:00 on December 16, 2009; and: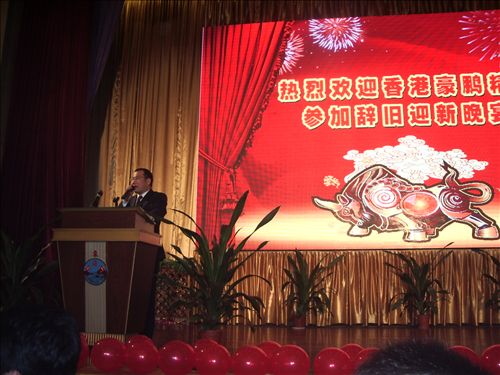 1. Encouraging everyone will make a greater contribution in the next year;
2. Celebrating the monthly sales volume of Ni-MH rechargeable batteries twice broke our historic record in 2009;
3. Celebrating the monthly sales volume of Lithium batteries twice broke our established goals in 2009 which laid a strong foundation for the next year;
4. Congratulating the forthcoming launch of Highpower's planning for next year and grand programming for next three years, which clear the company's mission, vision, core values, developing direction and goals. We will also face with new opportunities and challenges.
The dinner started in a relaxed atmosphere and ended in warmth and laughter. Under the effort of our colleagues in various departments, we believe Highpower will achieve a new leap in the next year.