Highpower was awarded "Innovation Award 2008 in Shenzhen"
As the only patent of resistant storage battery, Shenzhen Highpower Technology's patent, "One kind of long time storage Nickel Metal Hydrogen battery and its making method" (Patent No.: 2005 1 0034847.2), won the "Innovation Award 2008 in Shenzhen" - Patent Award (Excellence Award) by virtue of the advanced innovation level, good social and economic benefits.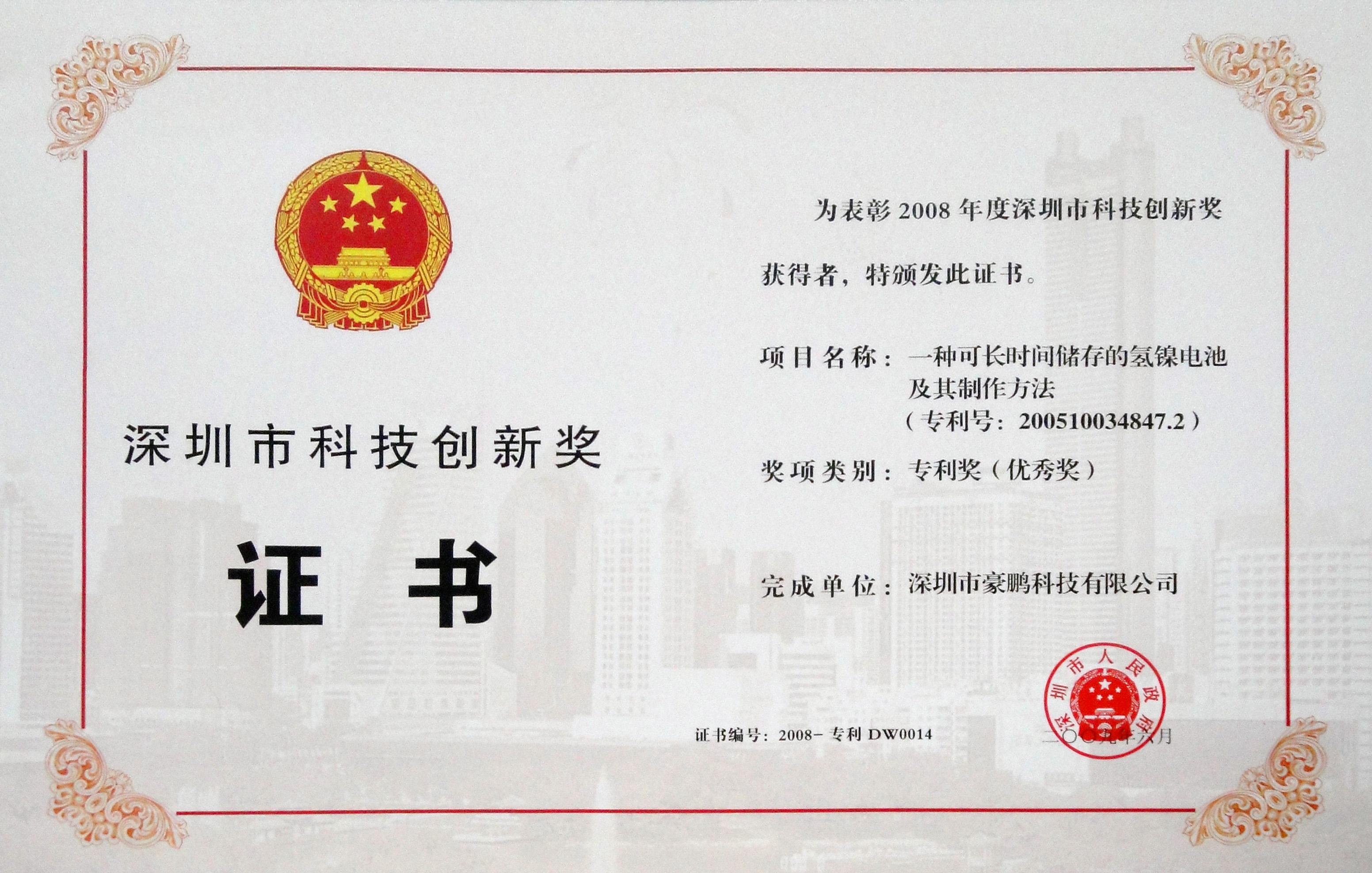 Compared with other Ni-MH battery, our self-developed RTU (Ready to Use) battery has many advantages such as lower self-discharge, longer storage time and longer service life etc. which is the best alternative choice of other rechargeable batteries to develop low-carbon economy and circulation economy. This series of battery are ready to use for 1500 times and 85% charge retention even after one year storage. With the characteristics of efficient energy use, clean energy development and pursuit of green GDP, our RTU batteries have been identified independent innovation products in Shenzhen and tied for the government prior procurement list.
In the future, Highpower Technology will continue to increase R & D investment, enhance the independent innovation and technological achievements, promote the product update and optimization and finally provide first-class clean energy solutions to our better life!