HONG KONG HIGHPOWER to attend Battery Japan

from February 26 to 28, 2014, the 5th international Rechargeable Battery Expo (Battery Japan),is about to ceremoniously held in the Tokyo Big Sight, Tokyo, Japan. HONG KONG HIGHPOWER'S Booth Number is W12-74.
HONG KONG HIGHPOWER will bring seven series' products, including portable energy storage products series, electric bicycle battery, tablet battery, communication battery series, medical equipment battery, handset battery and RTU consumer battery, to the exhibition. Among these products, the new exhibits gel-like battery and 4.35V high voltage battery have been already applied in the areas of smart phone and table pc. The three big advantages of them are high security, low inflation rate andhigh voltage platform. Meanwhile, they have the characteristics of good cycle life, good resisting to over-discharge, high energy density and good high-and-low temperature performance.
According to the continuous natural disaster happened in Japan, as well as the incentive polices of subsidy to the household energy storage system and the introduction of series of new energy policies, Japanese market to the demand of the energy storage systems will grow continuously. In consideration of the market demands and the necessity of the clean energy, our research institute has launched 2.4KWH-14.4KWH household energy storage products and 500WH-1000WH portable energy storage products, which can also be equipped with different capacity and solar panel accessory based on our customs' needs. This series of products can be widely applied to household appliances, office facilities, entertainment and outdoor operation, etc.

Looking forward to more surprises, please visit our booth: W12-74
2013 HONG KONG HIGHPOWER booth show: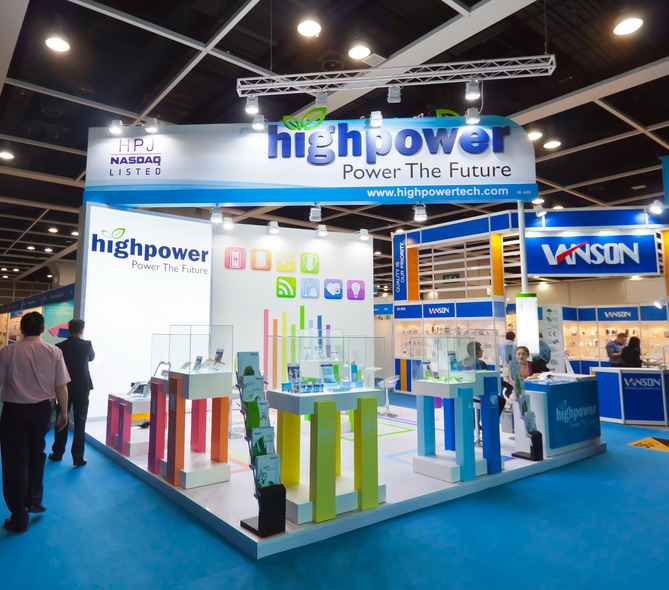 About Battery Japan:
It brings together secondary cells, capacitors, all kinds of related high-end technologies, materials, components andadvanced devices for manufacturing secondary cell and capacitor. It is one of the most important exhibitions& conference of Japan Renewable Energy Week. During the exhibition, technical seminars will also be held. The exhibitors all come from the major well-known enterprises. Their coming attracts secondary battery manufacturers, battery users, new generation of automobile manufacturers, electronics manufacturers and renewable energy experts around the world to attend the exhibition.