Highpower to Attend 2015 EES Europe in German

From June 10 to 12, 2015, the 4th Electric Energy Storage Europe exhibition (EES) is about to be held in Messe München, German. Highpower International's Booth Number is B1.350A.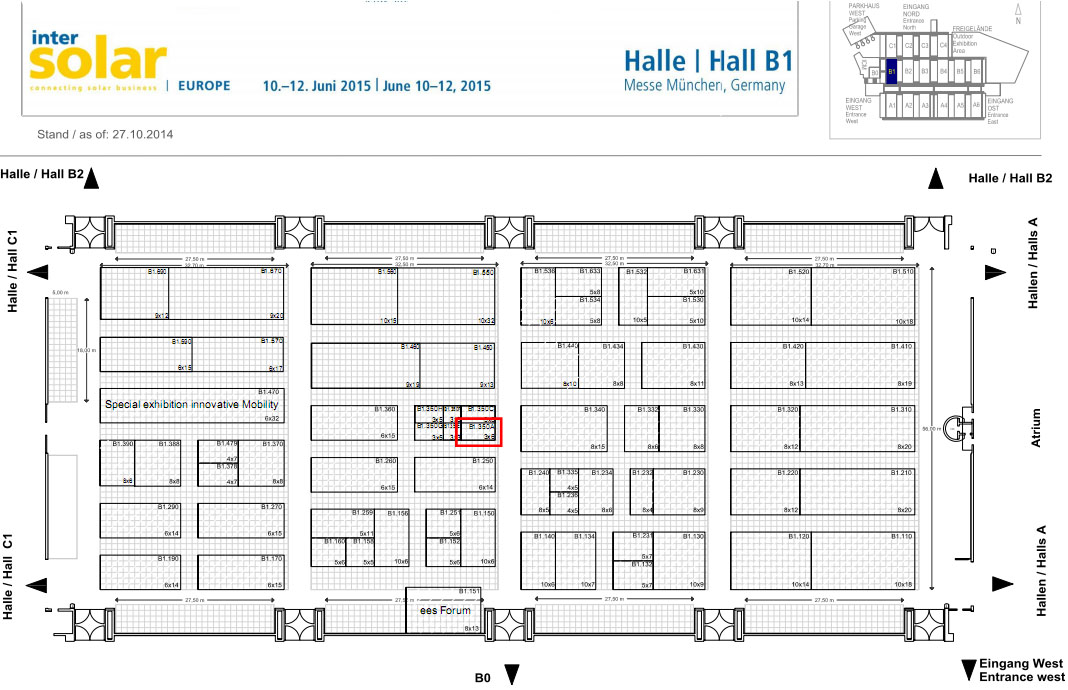 Highpower will exhibit its upgraded and updated Portable Power Station. To put it simply, a portable Power Station is an energy storing device which reserves power for emergency needs outdoor activities expeditions and off grid maintenance. There are various kinds of energy storage technologies including mechanical, chemical and electromagnetic. Chemical energy storage attracts the most attention as it has no prerequisite for geographical environments. Highpower's newest product adopts safe recyclable lithium ion batteries, with an expanded capacity of 630-1100Wh compared to the 256Wh of the original product. The storage device is equipped with AC charging, car charging, solar charging and wind turbine supported, Highpower's products are widely applied to household appliances, office facilities, wilderness camping, entertainment, outdoor activities, military field application and medical emergency, etc.

Highpower has also released a multitude of different energy storage products with ranges from 2.4KWh-14.4KWh for in home usage and 100KWh large-scale storage systems capable of being used in grid technology. A complete range of energy storage systems can meet the wide range of customers' demands.
If you are looking forward to more exciting surprises and products, please visit our booth: B1.350A!
About EES Europe:
The exhibition area will be 11,500 square meters, making it the largest electric energy storage exhibition in Europe. Among the 1200 exhibitors in 2014, there are a staggering 200 energy storage companies; and 62% of the 50,000 people attending can be said to have a strong interest in energy storage. EES Europe was organized in partnership with Intersolar Europe in 2014. EES Europe covers the entire value chain of innovative battery and energy storage technologies – from components and production to specific user applications.