Highpower International to Attend 2015 Hong Kong Electronics Fair on October 13-16, 2015

Highpower International, Inc. (NASDAQ: HPJ), a developer, manufacturer, and marketer of lithium and nickel-metal hydride (Ni-MH) rechargeable batteries, and a battery management systems and battery recycling provider, today announced that it will attend the 2015 Hong Kong Electronics Fair (Autumn Edition) in Hong Kong on October 13-16, 2015, to showcase its advanced products including its portable power station PPS-1000.

HKEF Event Details:
Exhibit Dates: October 13-16, 2015
Location: Hong Kong Convention and Exhibition Centre (HKCEC)
1 Expo Drive, Wan Chai, Hong Kong (Harbour Road Entrance)
Highpower Booth Number: 5E-A02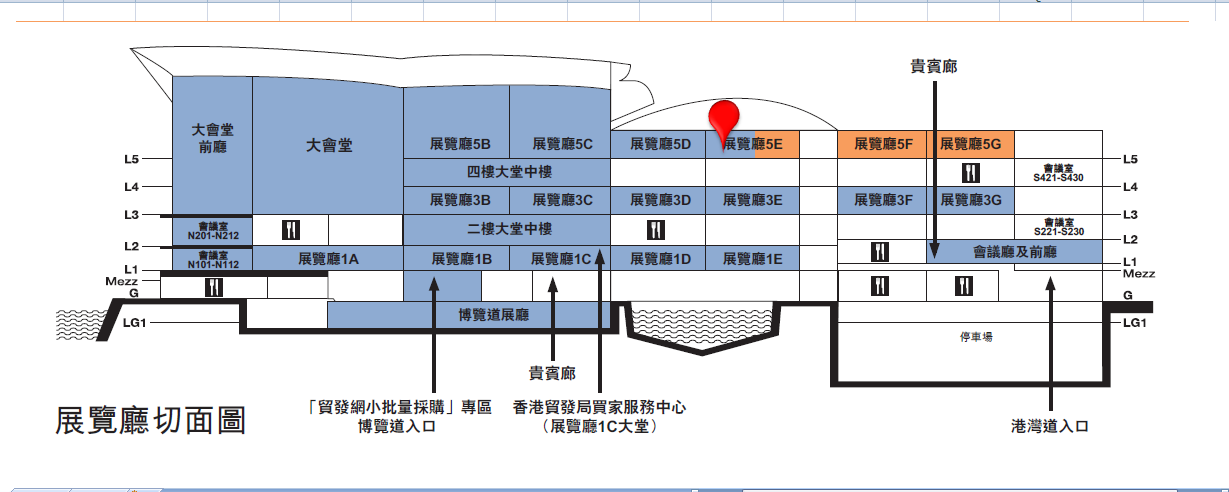 About 2015 Hong Kong Electronics Fair (HKEF)
The Hong Kong Electronics Fair is the greatest electronic exhibition in Asia and a powerful connector for companies in the electronics business. It is organized by HKTDC. The Hong Kong Electronics Fair presents all kinds of electronics products and services such as audio-visual products, navigation systems, telecommunications products and testing, inspection & certification services, which attracted more than 3500 exhibitors from 23 countries and regions, and more than 64000 buyers from 151 countries and regions in 2014.
For more information, please go to:
Hong Kong Electronics Fair (Autumn Edition): www.hktdc.com/fair/hkelectronicsfairae
About Highpower International, Inc.
Highpower International was founded in 2002 and produces high-quality Nickel-Metal Hydride (Ni-MH) and lithium-based rechargeable batteries used in a wide range of applications such as electric buses, bikes, energy storage systems, power tools, medical equipment, digital and electronic devices, personal care products, and lighting. Highpower's target customers are Fortune 500 companies, and top 10 companies in each vertical segment. With advanced manufacturing facilities located in Shenzhen, Huizhou, and Ganzhou of China, Highpower is committed to clean technology, not only in the products it makes, but also in the processes of production. The majority of Highpower International's products are distributed to worldwide markets mainly in the United States, Europe, China and Southeast Asia.
Forward Looking Statements
This press release contains "forward-looking statements" within the meaning of the "safe-harbor" provisions of the Private Securities Litigation Reform Act of 1995 that are not historical facts. These statements can be identified by the use of forward-looking terminology such as "believe," "expect," "may," "will," "should," "project," "plan," "seek," "intend," or "anticipate" or the negative thereof or comparable terminology, and include discussions of the Company's future performance, operations and products. Such statements involve known and unknown risks, uncertainties and other factors that could cause the Company's actual results to differ materially from the results expressed or implied by such statements, including, our ability to successfully expand sales of our lithium battery product in the mobile device market and our ability to effectively compete in that market. For a discussion of these and other risks and uncertainties see "Risk Factors" and "Management's Discussion and Analysis of Financial Condition and Results of Operations" in the Company's public filings with the SEC. Although the Company believes that the expectations reflected in such forward-looking statements are reasonable, there can be no assurance that such expectations will prove to be correct. The Company has no obligation to update the forward-looking information contained in this press release.