Huizhou Highpower was selected as a national "Green Factory"

Recently, the Ministry of Industry and Information Technology released the fifth batch of green manufacturing list. Huizhou Highpower Technology Co., Ltd. (hereinafter referred to as "Huizhou Highpower") has won the "Green Factory" certification issued by the Ministry of Industry and Information Technology for its outstanding performance in green production and energy saving and emission reduction. Only 3 companies in the Huizhou area, including Huizhou Highpower, received this honor.
The certification issued by the Ministry of Industry and Information Technology is a key component of China's green manufacturing system, which was implemented in 2016 to accelerate industrial development while maintaining high environmental standards. These "Green Factory" companies must actively commit to the sustainable development of their industries, use cutting-edge technology in the production process, and implement environmental protection measures.
After the self-assessment of the enterprises applying for certification, they will be evaluated by a third-party organization, evaluated and confirmed by the provincial industry and information authorities and expert argumentation. Finally, the Ministry of Industry and Information Technology will conduct a final strict review and approval from a large number of companies reported from various regions, and qualified companies will be announced. The award of the National "Green Factory" is not only a recognition of Huizhou Highpower's "fulfilling responsibility by action" and its commitment to sustainable development, but also affirmation of Highpower Group's efforts in corporate social responsibility.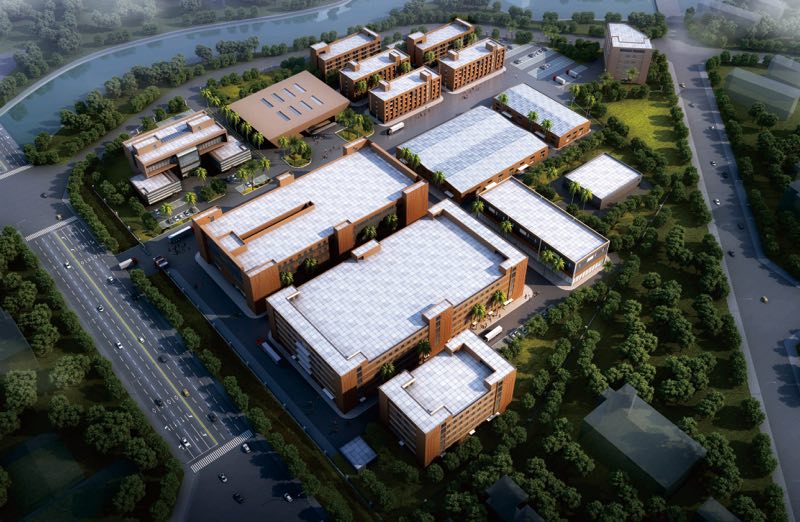 Aerial view of Huizhou Highpower Industrial Park
As a subsidiary of Highpower Group, Huizhou Highpower was established in 2012. It is a high-tech enterprise integrating R&D, production and sales of green rechargeable lithium-ion batteries. At present, Huizhou Highpower has advanced automated production lines and R&D equipment in the industry, and constantly improves the level of intelligent manufacturing on the premise of adhering to green development. The high-quality Li-polymer batteries and cylindrical lithium-ion batteries independently developed and produced by the company are widely used in consumer electronic products such as notebook and smartphones.
With the development and growth of the company, Huizhou Highpower has invested a lot of money in the construction of the industrial park. The second phase of the project has been officially completed and put into production in 2020, which has greatly improved Huizhou Highpower's production and delivery capability and further strengthened the company's core competitiveness. At present, Huizhou Highpower has won the trust and cooperation of world-renowned companies with its outstanding lithium-ion battery technology, products, rapid customer response and quality service. In the future, Highpower will adhere to the concept of green ecology and move towards the goal of "becoming a world-class clean energy solution provider" to create a better life for mankind.