Highpower International to Attend CEDIA EXPO 2018

Highpower International as an integrated clean energy supplier dedicated to R&D, manufacture and sales of Ni-MH and Li-ion rechargeable batteries, as well as energy storage system will attend CEDIA EXPO 2018 in San Diego Convention Center on September 6–8,2018. Highpower International will exhibit Li-ion& Li-polymer rechargeable batteries with newest technology, which apply in doorbell with interphone or video functions, IP camera, control panel and other home entertainment products like bluetooth speaker etc.
CEDIA EXPO 2018Event Details:
Exhibit Dates: September 6 – 8,2018
Location: San Diego Convention Center
Highpower Booth No: 5711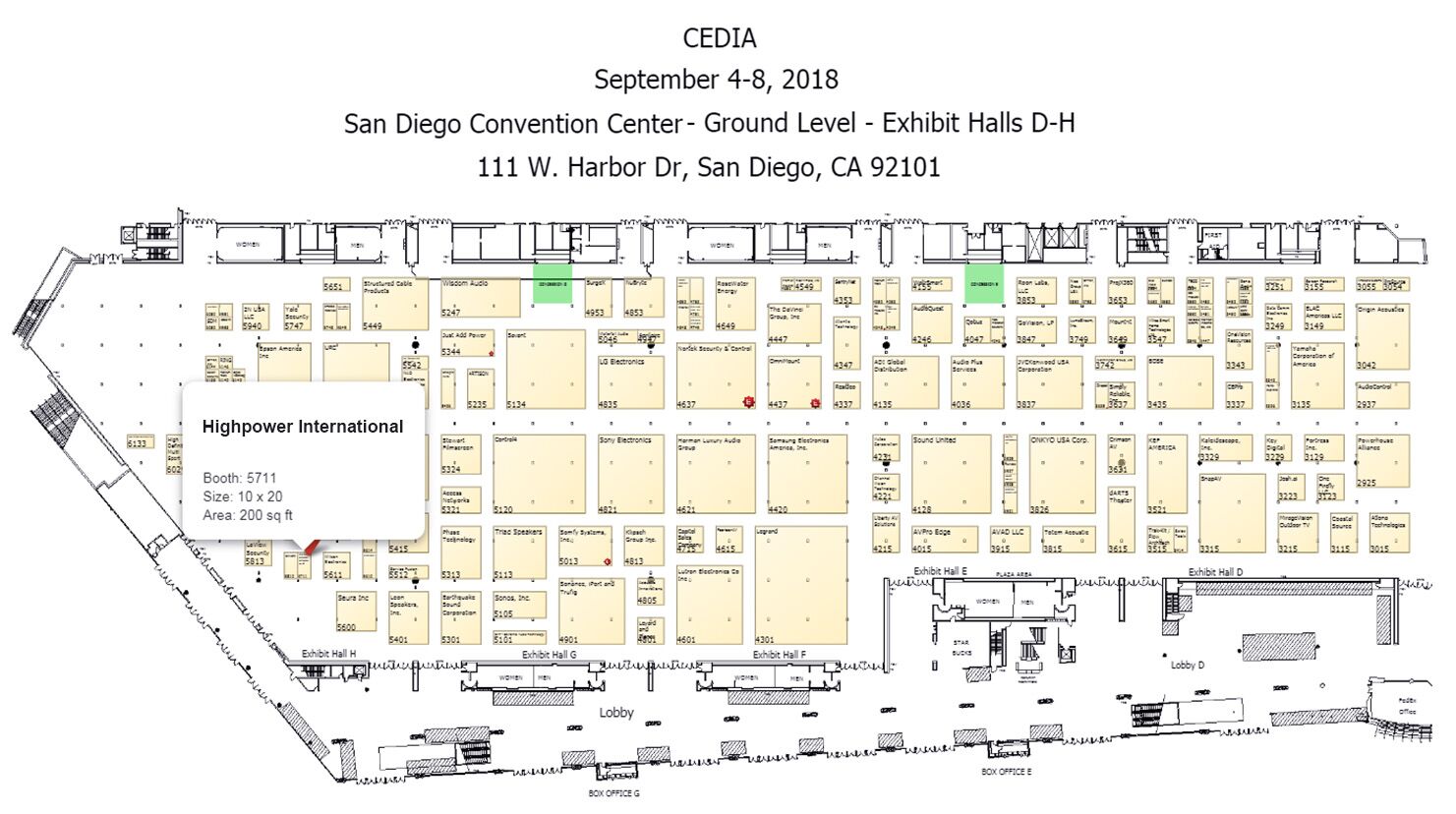 According to Statista's Digital Market Outlook, smart home market is rapidly growing. Revenue in the smart home market amounts to US$48,730m in 2018,an annual growth rate (CAGR 2018-2022) of 25%, resulting in a market volume of US$119,088m by 2022. The prominent market benefits from declining cost of connectivity modules, higher adoption of smartphones, growing familiarity with touch controls and the world of apps, and access to the internet, supportive policy for smart appliances expected to be more energy-efficient than their traditional counterparts etc. In 2018, revenue on smart home security market will be reached to US$9,960m, occupied 20.4% of total smart home products' revenue. And quantity demanded of smart home security products in 2018 is estimated 45 million unites.
The five largest markets for smart home security market in 2018 are the United States, China, Germany, the United Kingdom and Japan. With a market volume of US$4,514 in 2018, most revenue is generated in the United States. Over 10 key vendors in global Home security system market are located in US. Highpower International captures marketing opportunities timely, focusing on global top brands, establishing a long-term supply relationship with several famous brands on smart home security system area.
Highpower International will share battery solutions in the exhibition. For more information, welcome to our booth!
About CEDIA Expo:
CEDIA Expo is one of the biggest US trade shows for home theater and home automation and it is being held at the San Diego Convention Center since 1989, San Diego, California. CEDIA focus on 7 areas: home automation, home networking, home entertainment, home security, home health, energy management, future technology. CEDIA Expo has enjoyed consistent growth in prior years, reaching over 20,000 home technology professionals and over 500 exhibitors in 2017.