Highpower International to Attend ees North America 2018

Highpower International as an integrated clean energy supplier dedicated to R&D, manufacture and sales of Ni-MH and Li-ion rechargeable batteries, as well as energy storage system will attend ees North America 2018 in Moscone Center West Hall on July 10-12, 2018. Highpower International will exhibit portable power stations PPS1000 and energy storage module.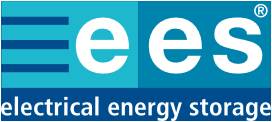 Event Details:
Exhibit Dates: July 10 – 12,2018
Location: Moscone Convention Center
Highpower Booth No: 8321F (Moscone Convention Center West – 2nd Level)
According to market analysts Reportlinker, battery energy storage system market is expected to grow from USD 1.98 billion in 2018 to reach USD 8.54 billion by 2023, at a CAGR of 33.9% between 2018 and 2023. On the basis of battery type, battery storage energy system market has been separated into lithium-ion batteries, advanced Lead-acid batteries, flow batteries, sodium-sulfur batteries and others. According to Taiwan market research institution IEK, Global lithium-ion batteries shipments in 2018 will reach 163.35GWh, application in stationary products amounts to 9.37GWh, which accounts for 5.73%. North America is expected to hold the largest share of the battery energy storage system market between 2018 and 2023.The growth of the North American market is attributed to high demand for these systems from the utility and residential sectors in this region. U.S. storage market is set to be the largest worldwide with California being the world's new hub of energy storage innovation and progressive policies.
Highpower International has accumulated of matured technology and management experiences at the area of portable power station for many years. Highpower International cooperates with global top brands and creates its self-owned-brand portable power station. Futures of Highpower portable power stations such as: BMS system, efficiency charging management system & various protection functions etc. make sure of safe, portable, and convenient use as backup battery in outdoor entertainment & works, emergency rescue and household appliances.
Highpower International's professional sales team and R&D team will share battery solutions in the exhibition. For more information, welcome to our booth!
About ees North America:
ees North America is the ideal platform for all stakeholders in the rapidly growing energy storage market. It takes place in the epicenter of the U.S. storage market: California. Co-located with Intersolar North America, ees North America provides the best opportunity to explore energy storage systems in combination with PV and beyond. Areas of Focus includes rechargeable batteries, energy storage systems,charging technologies,battery production equipment and materials. In 2017, 130 energy storage exhibitors and more than 15,000 visitors participated in the co-located events. ees North America is part of the ees global exhibition series. Together with ees Europe in Munich, ees South America in Sao Paulo and ees India in Mumbai, ees events are represented on four continents.